And God Listened
Ask and you shall receive.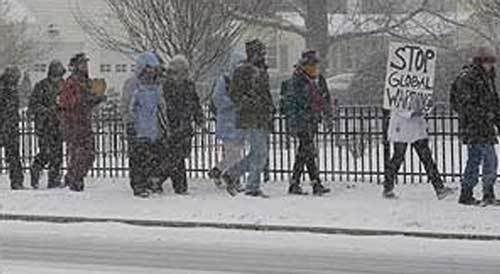 The mission succeeded
. It's even cold all the way down here in Loooosiana. I humbly request that people stop asking for an end to global warming. Propane is expensive.
Update: Lord Monkton of Scotland throws down the gauntlet:
Al Gore Challenged to International TV Debate on Global Warming
. First it was Channel 4 (UK)'s Great Global Warming Swindle, then the NYT, and now a growing number of politicians are seeing the truth about the great warming lie. Are we finally seeing science win out over hysteria?