Why We Should Not Vote For Palin
by guest blogger TED ANTHONY - ASSOCIATED PRESS
As an addendum to my
hit piece
article
on Sarah Palin's children, consider this damning evidence: The Associated Press has uncovered a shocking document that the Republicans have been working hard to cover up. It proves once and for all that a woman cannot raise children effectively while in office.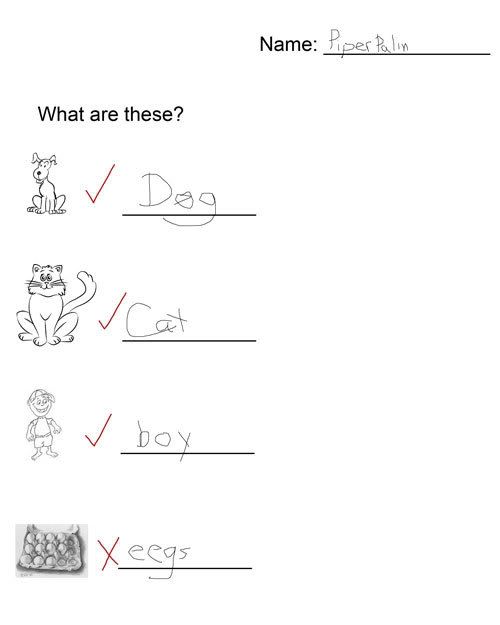 Piper Palin's Spelling Test
Is a woman who can't even teach her child to spell 'eggs' correctly really ready to be a heartbeat away from the presidency? Obviously not. Stay home with your kids, Mrs. Palin, where you belong.
UPDATE[
blogagog
]: Ok, that's the last time I'm letting someone from the AP guest-post here.